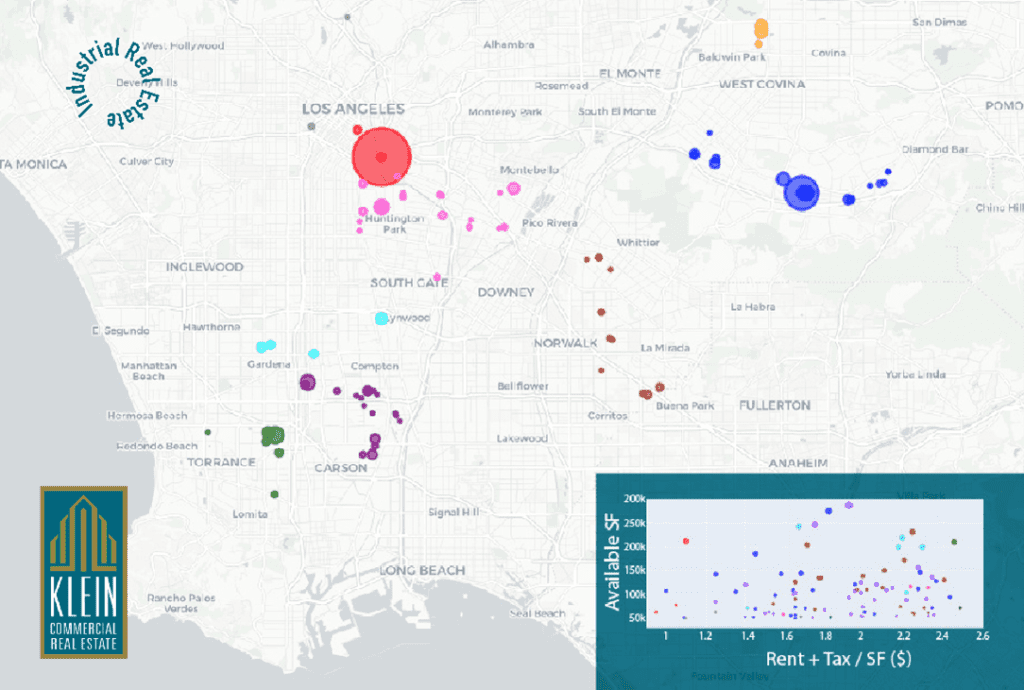 Declining Industrial Building Rents
Rents are declining from pandemic highs. The rent range for greater Los Angeles (including property taxes) is $1.00 per foot for older spaces to over $2.50 per foot for newer bulk space. More space is available in almost all size categories. Smaller spaces are rare due to the higher cost to build. One note for the South Bay. Rents are lower in The Gardena/County Strip area because of RV encampments, concerns of employee safety, and local government failure. Rents are highest in the LAX, Beach Cities, and LAX where there is high-tech manufacturing, defense and airfreight.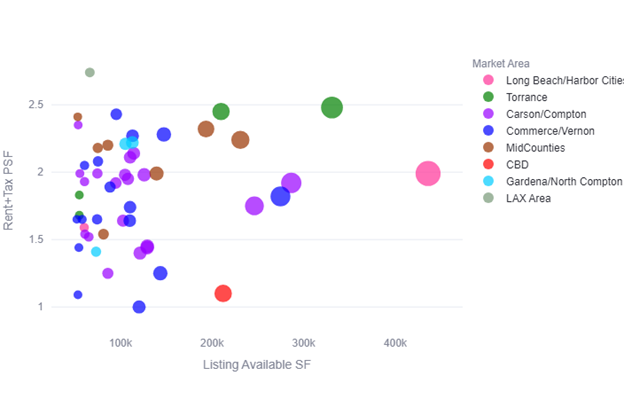 Property Taxes
Property Taxes have a big impact on rents. At one time, property taxes were only a few cents per square foot (psf) but with a rise in property values, it's common to see up to $.50 psf once properties are reassessed. It can be 25% or 30% of your total rent. Due to Proposition 13, when a property is sold, taxes are re-assessed at the new value and that increase is normally passed through to tenants. Looking at the chart below, lowest taxpayers are almost always longtime property owners, families or partners. High taxes are more common because of the long investment boom since 2010.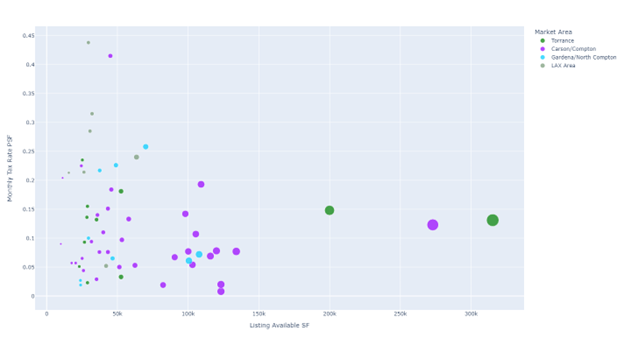 Power
Tenants seeking heavy power, 2000 AMPs or greater, will face delays of twelve (12) months or greater because electrical switchgear and transformers are on back order. Many tenants are seeking EV chargers which increases load. In some parts of town, vandals strip vacant buildings of electrical breakers and copper wiring making the buildings inoperable. The graph below shows there is an ample supply of buildings with sufficient power. Many buildings with the most power will lack the most modern features since they date back from L.A.'s manufacturing past. Developers are installing large panels in their new buildings.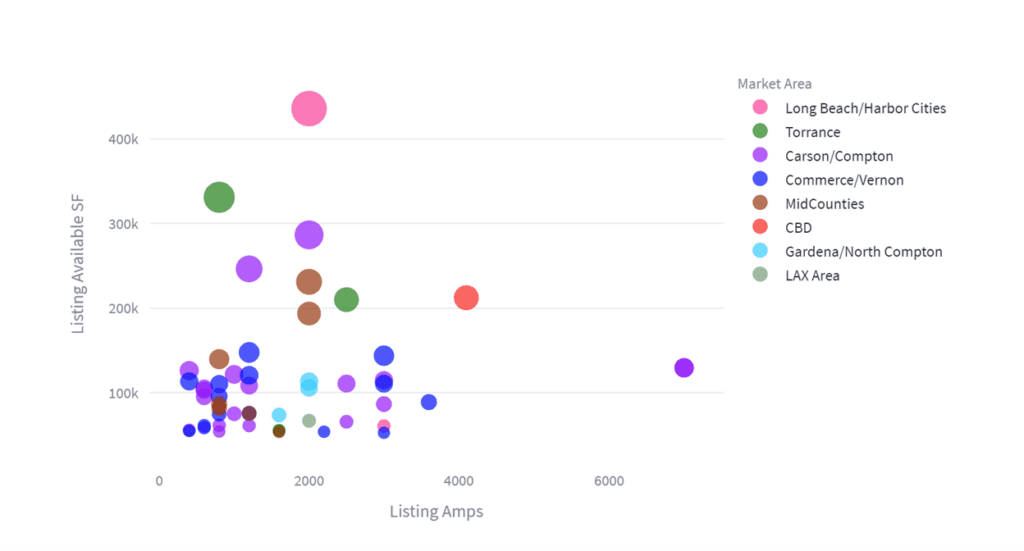 Industrial Sale Market
Higher interest rates have changed everything. Relatively high rates have restrained the long investor led boom since 2010. With many investors sidelined, owner/users have the opportunity to buy. Even at current mortgage rates, the loan payment approximates the amount you would pay for rent. Loans are prioritized for long term credit tenants and not risky investment deals. Large acquisition funds are selling their less desirable assets. Carrying paper is attractive.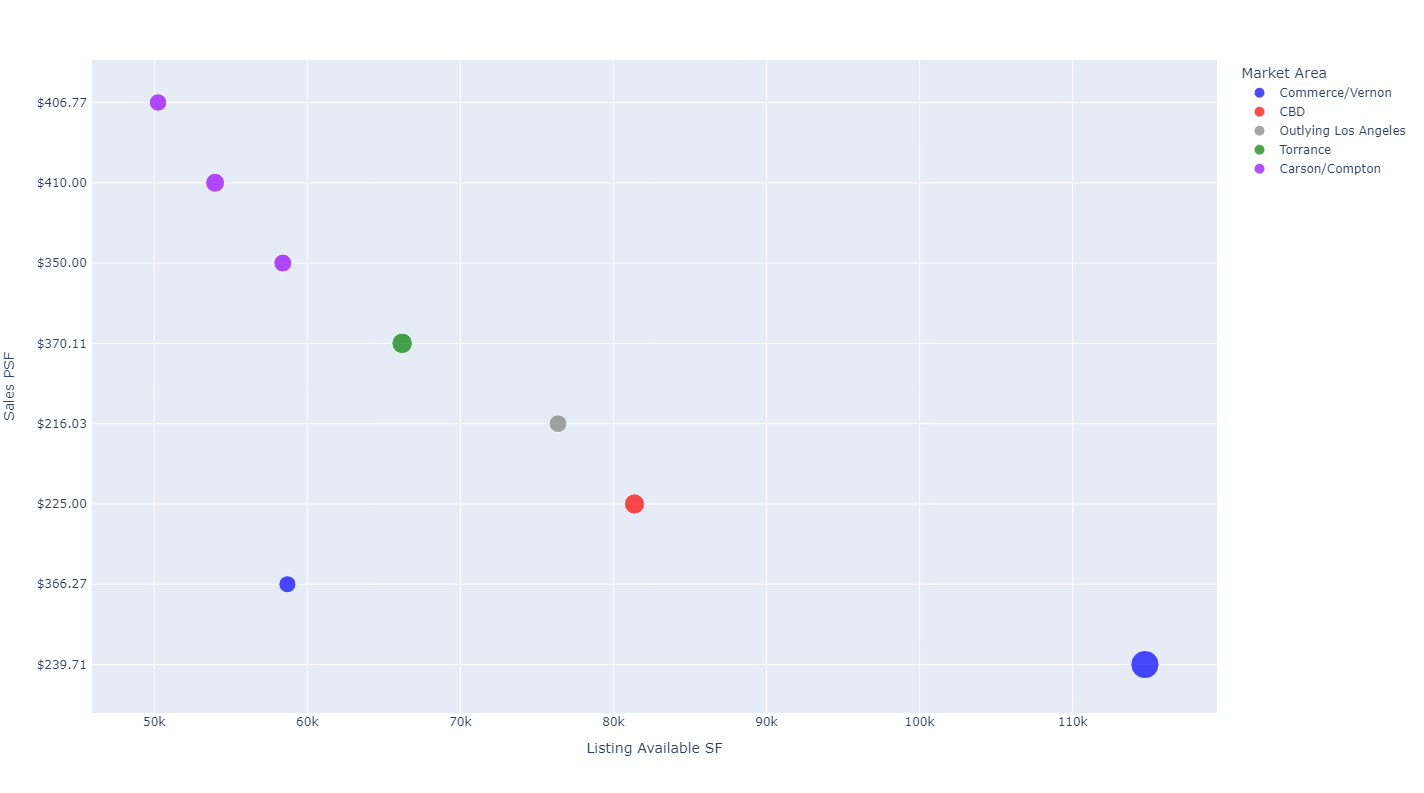 Jim Klein, SIOR a 40-year background of industrial real estate brokerage and investment in the Los Angeles area. Our specialty is representing corporations and local landlords. While we practice in Los Angeles, we have moved many customers out of state with help from our SIOR colleagues throughout North America. Klein Commercial recently added new sales staff, IT and analytics to our brokerage service. Please consider us for your next industrial real estate deal.
Thank you for Subscribing.