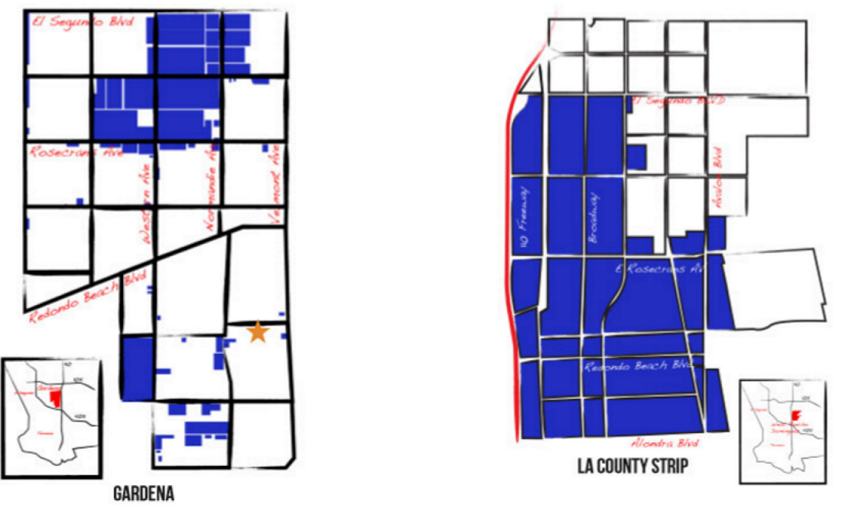 The Space Market is on a different trajectory than the general economy. Industrial building prices have doubled since the Great Recession and are up over 20% from previous peaks. Rents are keeping pace and $1.00 per foot Gross for industrial in Gardena and greater South Bay is becoming the norm in many segments especially for smaller units and new, Class A Buildings. All other buildings, while renting for less, are still at all-time highs. Space shortages persist across the board. A disconnect exists between a real estate pricing surge and muddling economic conditions.

There are several explanations for the dichotomy between the property and general economy, but at the heart is monetary policy and central banking. Low (and negative) interest rates allow purchase prices to be high and still provide fair relative returns. Spreads also remain generous on a leveraged basis. Lack of new development, entitlement hurdles and financing constraints contribute to the space shortage. But is this a real estate bubble? 4%-5% cap rates are better returns than you can find in other comparative investments, so rationally, property pricing has a lot of Buyer support. This is not to say prices can't come down but when Investors need yield to pay off obligations as in the case of pension plans or insurance claims, industrial property provides dependable cash flows in an era that is starved for yield.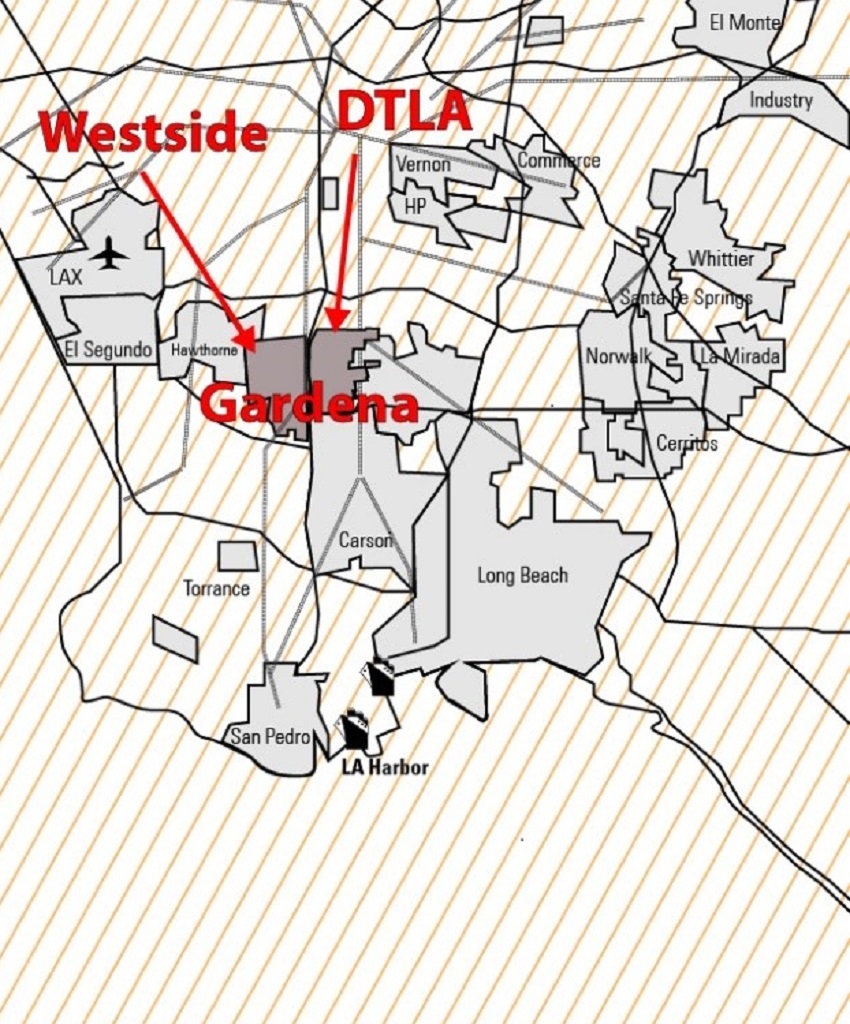 Superior Infill Location
Besides financial conditions, throughout the Los Angeles area, rents are also influenced by traditional location patterns. As companies grow, they seek more space and lower rental rates. For instance, Gardena has always been attractive to Westside and Downtown Los Angeles (DTLA) companies looking to grow. Unlike distribution and warehouse companies who move to the Inland Empire for cheaper cube space, the creative and production companies have different needs. Proximity to employees, markets, and their industry ecosystem is more important than high ceilings and an abundance of docks. Older buildings, like those found in Gardena, can be attractively refurbished with natural light, green space and attention to details.
In the area of ecommerce, a growing Occupier niche, Gardena is perhaps the best location to serve all of Los Angeles. Not only is Gardena 15 minutes from both the Harbor and LAX, but upscale demographics of West L.A., Beach Cities, and DTLA are within 20 miles or less, considerably under the 60-minute benchmark that is used to judge delivery effectiveness. While docks are important for last mile delivery, large parking lots, van loading, and especially location, are even more so. Flat roofs for drone takeoffs will soon be an additional criterion because of the area's outstanding location.
A final factor for investors in the Gardena area is the building composition. Average building sizes are smaller than many other markets. While there are still many institutional-sized buildings, 80,000 square feet is considered big and 10,000 to 20,000 square feet is more the norm. For this reason, Gardena has always been a great area for owner users, who if this were a normal economy, would always pay the highest prices. But now with a sluggish economy and a risk adverse mindset, this has opened the door to more investors to compete. Low interest rates and rent surges have given investors the impetus to creatively reposition buildings for companies heading to Gardena.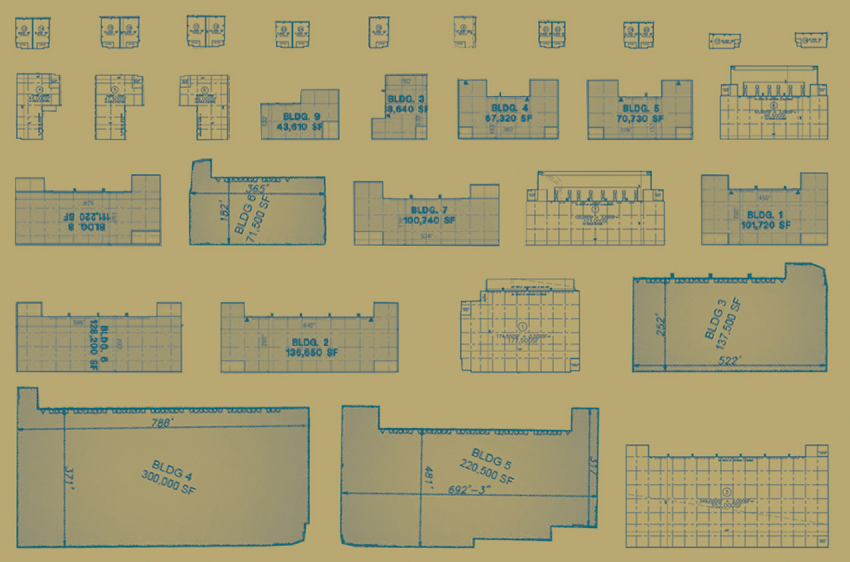 Many companies who warehouse and distribute are moving to the Inland Empire. You get 50% more space for the same money and the extra ceiling height is free. There will be a new wave of construction of all sizes. The best deals are presales in the early development phase. Remember to leverage your occupancy.The Move to Inland Empire

Warehouse and building sharing can reduce costs and maintain flexibility. Sharing has gained popularity in the tech/startup world and is now entering the mainstream. One impetus to sharing is to capture scale advantage because big buildings are much cheaper to build than smaller ones. Production industries will also share resources as a way to reduce capital investment. What Exactly is Space Sharing?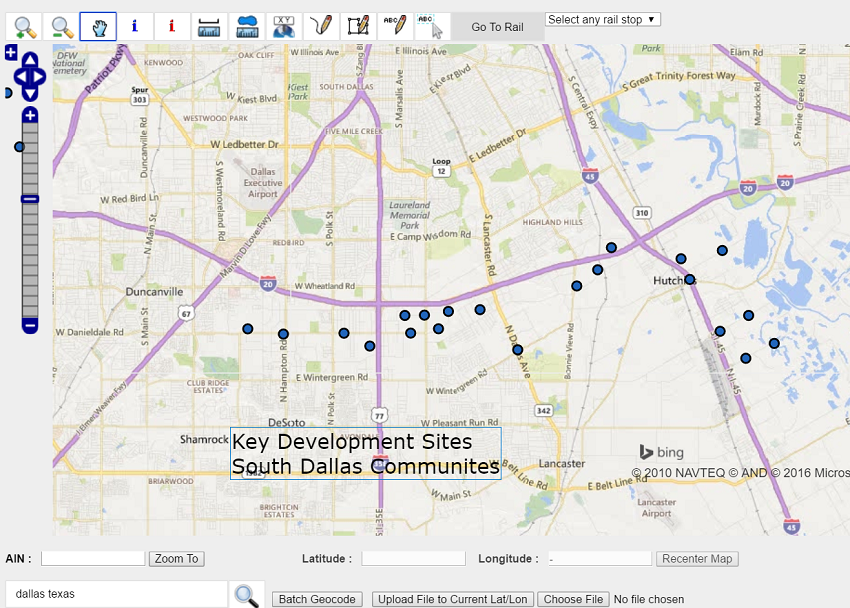 Data creates better deals. While a lot of our Gardena business is simply good relationships and experience, databases are essential to know the entire scope of business. We collect parcel and occupier data so we can analyze it and make better deals. Look for a public release of MAPP, our application to visualize spatial relationships and real estate. Data Analytics and Industrial Real Estate
Thanks for subscribing.
Regards,
Jim Klein, SIOR
310-493-0053
jimklein@kleincom.com


(If you want to be removed from this list, please respond accordingly)