A brief summary of the Industrial Deal Makers Panel follows below: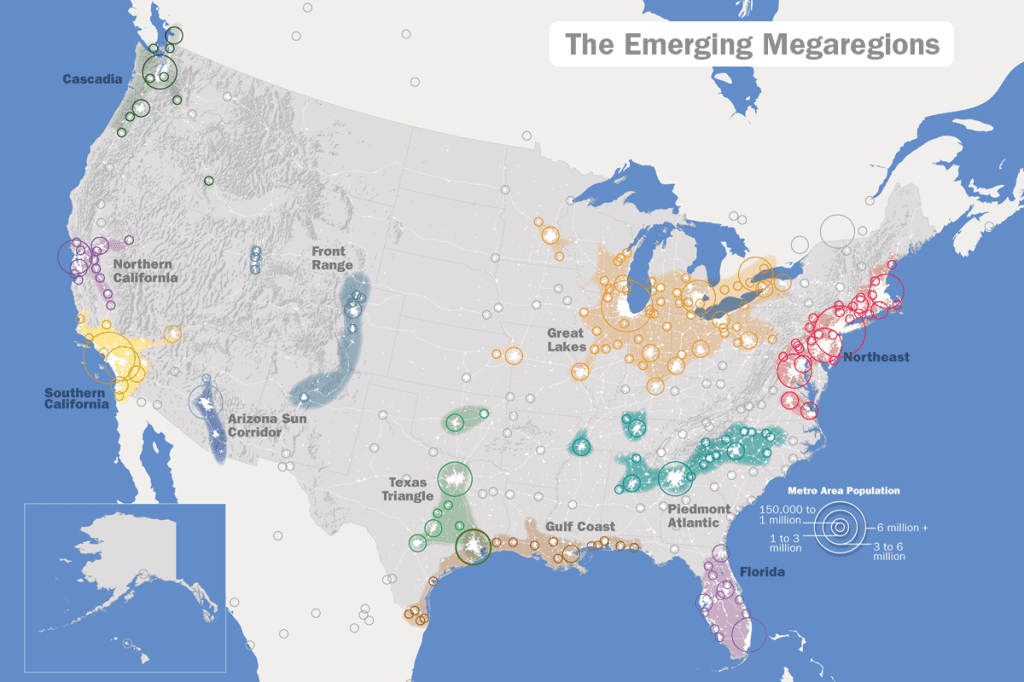 National Overview:
Most major metro areas significantly favor landlords. In some key markets demand greatly exceeds supply by 3 to 1. Vacancy has fallen to historical levels and space is difficult to find. In these markets, tenants need to acknowledge they are without leverage and need to accede to landlord's demands if they want the space. This condition is especially prevalent in Los Angeles, Bay Area, New Jersey and Miami. Rent in these markets have increased 20 to 25%. Even in Houston fears of an oil led recession are overblown and many big buyers are taking advantage of instability to make large, significant purchases.
Development activity has mostly been in the big box segment leaving virtually no construction in smaller size buildings. One reason is the cost of small spaces with separate power, bathrooms, demising walls, and offices are very expensive to build. In addition, scarce financing affects smaller developers whereas the larger developers who have access to capital don't find building small spaces a good use of their resources. Rents will need to increase significantly to make small spaces "pencil".
NAIOP predicts the intense space scarcity to moderate because we are currently seeing the results of pent up demand that has lagged from the Great Recession. Demand will soon mimic trends in GDP growth which is predicted to be below historical trends. Until then, it will still be a landlord's market. All the developers on the panel predicted they will have several years of favorable development conditions with preleasing and balanced markets for the foreseeable future.
Demand
Demand is coming from several areas. Large consumer companies are taking large amounts of space as they reconfigure distribution and efficiency patterns. The same 20 or so major companies are moving to the new generation of large 1MM SF buildings near major markets. All are making the same calculations based on population densities and road time to make fast deliveries. In addition, right to work states are boasting about major new manufacturing facilities especially in the auto and oil-based manufacturing segments like plastics. There is also a trend to protect intellectual property by manufacturing in the U.S. Finally, there is good evidence of companies expanding organically with an improving economy.
Yield
In the hottest markets, cap rates have fallen to 4.5% for institutional quality property. Some of the developers see even more yield compression to come. For new development, the strategy is to build for a higher cap rate, say 6% and sell into the lower yield market. Others are searching hard for properties where they can achieve much higher IRR's by adding value. These developers have large companies, lots of cash, and a welter of market connections to search the deals out. It's a matter of having the widest network of connections and a large platform to capitalize on sudden opportunities.
In a fairly radical turn of events, the majority of large developers are very comfortable taking risk on spec development if they feel comfortable with local market dynamics. In contrast, Build-to-Suit will always be a secure vehicle to showcase development expertise but in a hot market like this, it does not offer much in the way of an appreciable yield difference and will be less profitable than building spec.
Ecommerce
All panelists agreed that we are in the early stages of an ecommerce evolution. The prototype building differs depending on whether it is a pure ecommerce building or if the building also serves wholesale operations. Location of ecommerce buildings is important depending if the objective is one-hour, same-day, or two-day delivery. Many ecommerce companies rely on parcel carriers like FedEx, UPS, or USPS so location to large parcel hubs and dense populations are primary criteria. For pure play ecommerce companies, extra land and office space are important ingredients. This is in sharp contrast to warehouse development a cycle ago where the emphasis was getting as much buildable space on the site as possible. Now the goal in site planning is to leave generous land areas to accommodate intensive trucking and expansion of employee parking demands.
One of the most interesting aspects of ecommerce is that the internal operation and design of mechanical shipping systems are tightly guarded secrets. Both the hardware and the software are carefully protected. The most important metrics are the time it takes the package to reach the loading dock and then the additional time to get the package into the customer's hands.
Infill Development
This is the hardest nut to crack because infill location is so essential to many companies. Infill locations are the closest areas to the majority of consumers and the most qualified employees. However there is almost no land available in these areas and the cost to teardown is excessive because the developers need to compete with Users who continue to find older buildings suitable for their use. In other words the price to tear down the existing building doesn't make market sense. A couple of the developers felt some large companies would be willing to pay above market rents to occupy a modern building in the best location. Infill properties can also have other regulatory hurdles such as environmental, zoning, and expensive developer exactions.
What Can Disrupt the Cycle?
After several long years of recession, we are witnessing a robust development cycle with extremely good fundamentals of low vacancy, strong tenant demand, low interest rates, and lots of capital. All the developers see this as a continuing trend. Even a rise of interest rates, while being closely monitored, is not a concern for the time being. Naturally a terrorist attack, geopolitical event, or natural disaster could have a profound effect, but barring something extraordinary, all expect good years ahead.
---
I also attended an education session by KC Conway of SunTrust Bank. He had some very different themes based on new and rising distribution patterns based on rail, intermodal, and the movement of manufacturing activity to the southeast and Mexico. A large part of the new pattern included less reliance on the Ports of Los Angeles/Long Beach and a shift to other ports including the Great Lakes. His program was entitled, Redefining America's Core Industrial Markets: The Good, the Bad and the Ugly. If his analysis is accurate it will add a very new and exciting chapter to industrial development in the U.S. If you have trouble finding his research, please let me know and I can make a proper introduction.