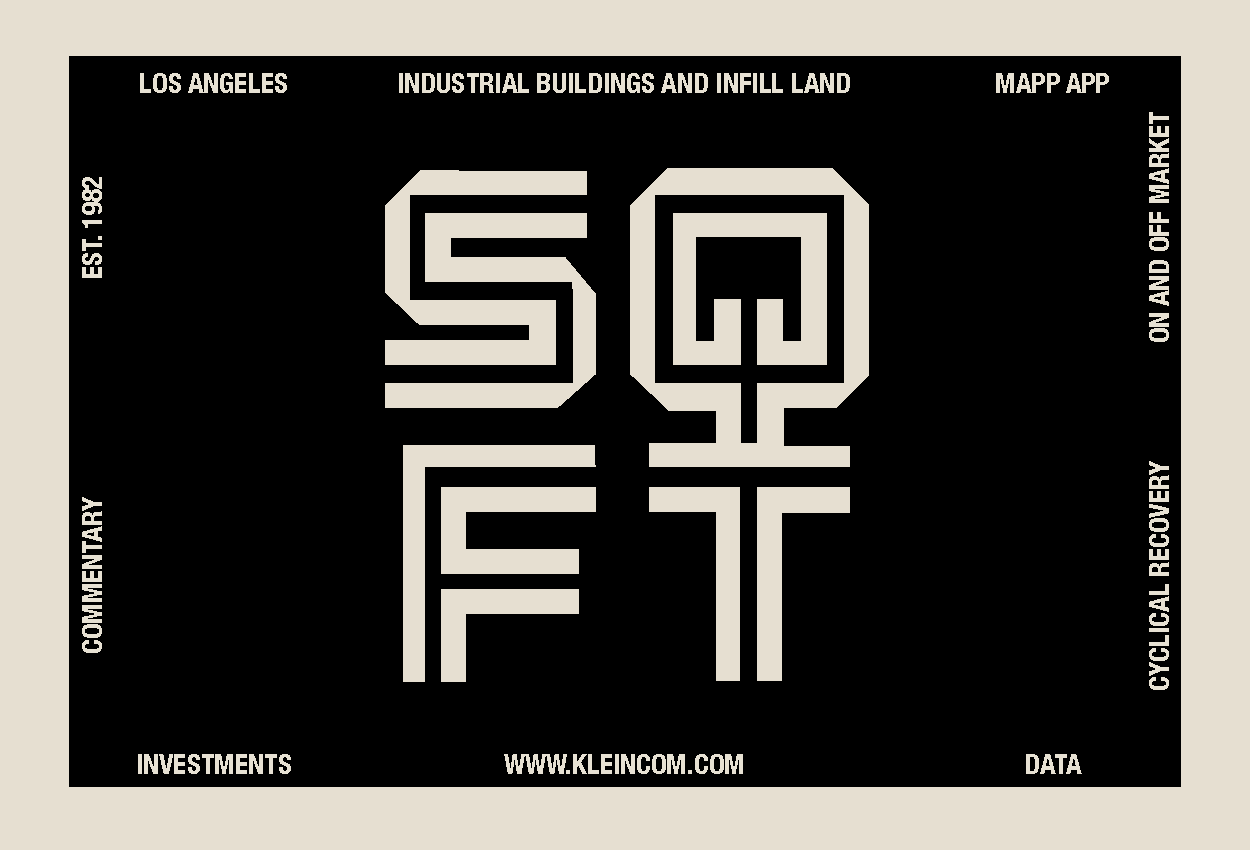 We're starting off the year with good listings including a 58,000 SF building in Paramount (lease), a 7500 SF Building in Gardena (sale), a 9 acre development site in Compton (sale), and a 2 Acre Truck Yard in Gardena (lease). I also have deals working in Riverside, CA; Houston, TX; Long Island, NY and of course, Gardena, CA.
I have been organizing a panel discussion for SIOR in Las Vegas for the Spring Meeting. We have four leading national developers explaining how they see the land market across the United States. As part of the meeting, we'll have SIOR brokers pitch their land sites to see if they can make the deal. I'll have more to report after the meeting.
The MAPP program continues to improve. I now have parcel data for several major markets and it's a powerful way to find property for sale. I combine tenants, geography, and parcel data to find valuable relationships in an easy to view way. It works particularly well for large buildings and land.
Closer to home, the sale market is still on fire. Everything is selling at reasonably high prices. Whither Older Buildings encapsulates my thinking. Because leasing is still lagging behind strong sale activity, tenants have unrecognized power especially in cases of new development and build-to-suit. I explain this in Tenant Power. We still have a segmented market dominated by expanding concentrations of capital. However, the majority of people I contact either lack financial resources or are hesitant to spend.
For those who haven't visited, my office is on Gardena Boulevard, the center of my farm area. Please stop by to catch up in person. If you're looking for property outside the area, I regularly work on deals throughout the country and can point you in the right direction.
There are many challenges in the real estate business. While I love making deals, the biggest pleasure comes from the clients I have been fortunate to meet over these many years.
Thanks for Subscribing,
Jim Klein, SIOR
1204 W. Gardena Blvd, #A
Gardena, CA 90247
310-451-8121
PS: If you want to be taken off the distribution list, please reply and you will be permanently deleted.