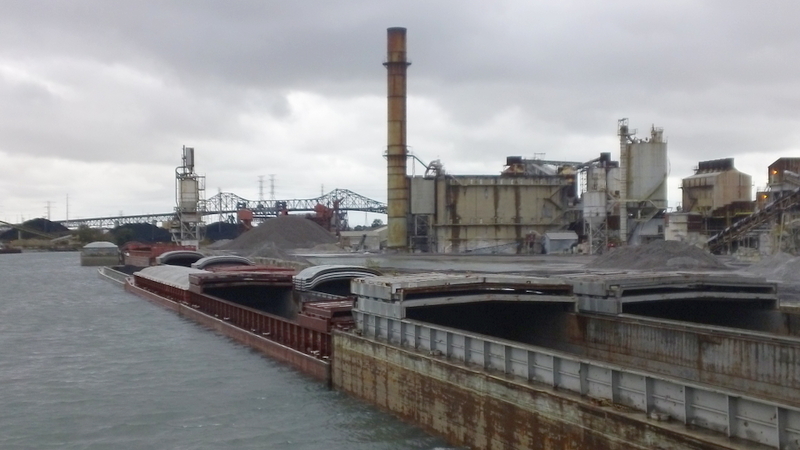 The Macro View
Similar to 2011, this year starts with a favorable outlook. GDP is up, unemployment rates are down and the first quarter of 2012 saw improvement in leasing activity. Development has also returned in some selected areas. Industrial developers are preparing sites and building pads with the goal of constructing the building once they secure a tenant. Some have moved from the modified build-to-suit to actually going spec. The focus is on large buildings where developers can get the per foot cost of construction down. Ecommerce and consumer logistics are a big driver for new buildings.
However the downsides of California are numerous. Not even accounting for the Europe, California has many unique problems that need to be corrected. Unemployment rates are among the highest in the Country. Budget woes have a particular negative effect on the state's education system. The housing crisis is acute. Local politicians are mostly ineffective and in several of the smaller cities, corrupt. Widening the Panama Canal will drain a significant share of our logistics/warehouse business. Meanwhile many states are aggressively enticing California's remaining companies with substantially better business conditions. Regulation and entitlement frustrations continue to dissuade businesses from expanding. Finally, Redevelopment Agencies shut down last month and will sideline many development projects. Sadly the political influence of public employees and especially their pension commitments are undermining budget stability. Unfortunately, it is a bleak picture that is completely out of control.
Within the confines of disillusionment, there are pockets and industries that will fuel limited growth. The belief that California will eventually bounce back has many buyers scouring the landscape for deals. We are at a time when mortgage payments are so low that it is cheaper to purchase than rent. This is a positive development for a steady, cash-flowing business. From a brokerage standpoint it is substantially easier to sell a building than to lease one. However, artificially low interest rates can have a very negative impact on valuation once rates begin to rise again.
On the investment side, fully rented properties especially those with good credit and stable tenants are selling at high prices. Even at low cap rates these properties provide stability compared to other investment alternatives. Likewise, new buildings with good industrial design are benefiting from the fear factor. These class A buildings will be the first to lease. Conversely, anything with risk, vacancy, or poor attributes are more difficult to finance in light of a faltering California economy.
There are several things we have seen as business recovers. 1) An overwhelming Asian influence on transactions, 2) Contorted pricing due to low interest rates, 3) More institutionalization on the ownership side 4) A dichotomy between local and global business practices, 5) Custom computer and APP development for unique business needs, and 6) Scaling up to larger buildings for more efficiency. These trends are what the new real estate world will begin to resemble.
Three months into 2012, there are steadily improving fundamentals. Acitivity is up. Clients are willing to discuss new invesments. Fear has receded.
Solutions for Business Recovery
Our focus is industrial buildings and infill land. Historically, our region has been in the South Bay area that includes the Ports and Airport. During the boom period before the financial crisis, we spread our land efforts throughout the greater Los Angeles area. In that period any vacant property or underutilized building had a buyer for industrial repositioning, housing, retail, education, religious, retail, self storage, and many other myriad uses. In order to deal in a much wider area, we developed a GIS program to search for property. We called the program MAPP and more details can be found at https://kleincom.com/?page_id=9. Over the past year we expanded the program to include all boroughs of New York City and soon we should have close-in New Jersey. The purpose is to selectively pick off deals in these areas, and other parts of the country, much like we have throughout greater Los Angeles. Currently we are moving the MAPP program to an on-line version to better collaborate with our customers. By the end of the year, we should have the entire MAPP program on-line with a version available on mobile devices that will be GPS enabled.
As the bottom fell out of the Los Angeles market, we saw the demise of many promising developers. Once the credit squeeze started, many of these builder clients shut their doors. Searching for business, we made the decision to return to our roots while at the same time looking for other opportunities. Opening the office on Gardena Boulevard has given us the ability to be with many of our longstanding clients in the South Bay. Being located in the new office has made it easier for us to meet customers and help clients with their immediate real estate goals. Gratefully, we attribute a substantial part of earnings this past year to drop-in customers.
We occupy a unique place in the brokerage world. While we focus on a very specific sub-market of greater Los Angeles, namely Gardena, Carson and the neighboring vicinity, our SIOR involvements gives us the opportunity to represent clients nationwide and soon, globally. A little bit of travel, contacts through international organizations, and technology gives us a way to expand with our clients as they also move from the Los Angeles area to other markets
Technology has greatly changed the brokerage business. Information about available property is widely available on many Internet sites. At a certain level ubiquitous information has made brokers irrelevant. However, with fluctuating business conditions, there is even a greater need for brokers who can be trusted to get the deal done. By combining our local ability in Los Angeles with a tool and relationships to understand markets outside of the region, it explains how we are able to sell buildings and land here in Los Angeles, but also dispose of sites in North Carolina, Georgia and in New York.
Please visit us in the new year to discuss your real estate plans.