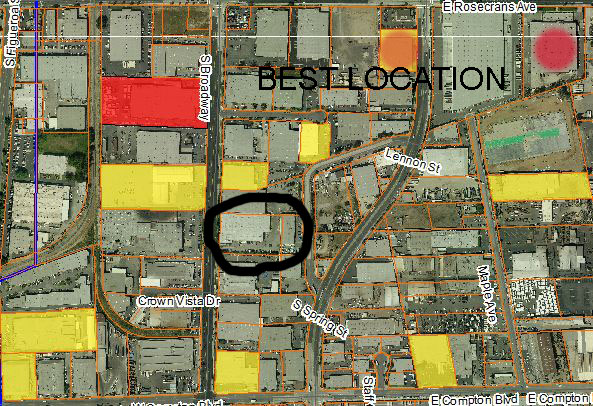 The search is on for industrial. Developers with tenants in tow are looking for industrial land. Big sites are needed for a wide range of reasons. Some users want very customized buildings. Others can't find modern, first class buildings so they are enlisting developers to build one – if the land can be found. And many of the off-market sites are being picked over carefully. Finally, land prices have come down to a point where new construction makes economic sense.
Some development groups have raised good chunks of cash and they want very specific locations. Depending on the property type, they are trying to balance a mix of demographics, location, and zoning to find the ideal site. If all the components come together, these will be home run deals. In this case, it's not just a matter of pricing, but of opportunity because there is limited, new competition in these market niches.
The building for sale market is strong. Industrial users are searching for a new home. There are multiple offers on any decent building. This is in very strong contrast to the leasing market which is still languishing. A mix of dry powder and low rate financing is pushing prices up to very respectable levels.
The NNN market of well tenanted drug stores, grocery, and retail is also robust. Interest in this type of product inversely follows lower bond rates. In fact almost all of the demand in purchasing follows the same pattern. Intentional low rates in the US Treasury Market means investors need to find more return to overcome inflation. Some of these funds flow to real estate in a search for yield.
The driving force in this boomlet is not from bargain hunting. That phase of the market is behind us. Now buyers are looking at rent comparison, wealth building, market opportunity, and fundamentals. Of course, low interest rates is the one critical factor either as a source of debt or a reason to purchase.
Search, and a bit of fortuitousness, is what helps create real estate success. Search is a very time consuming and expensive operation. To be effective, it requires a substantial investment in tools, technology, and manpower. Search is a competitive advantage. Those who do it well and have the ability to close, are the ones that profit.