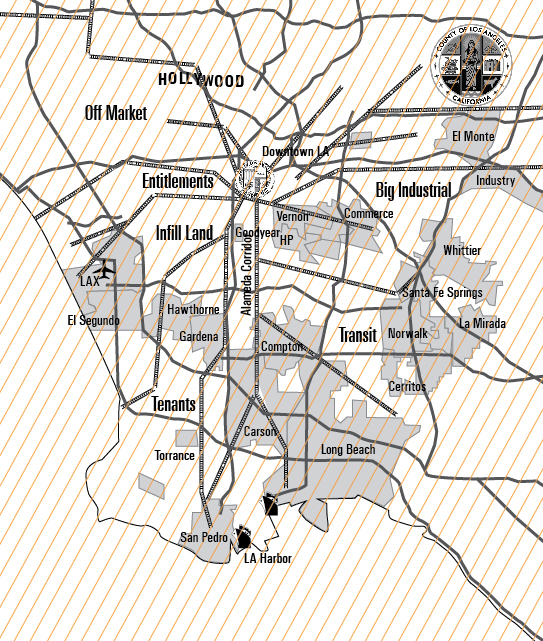 Activity Is Up, But Far From Celebratory
With the year of fear behind us and summer doldrums over, should we expect an increase of activity? Compared to the past two years of bad news, yes, activity is up. Many businesses that were paralyzed with fear are now investigating opportunities in the property market. Private companies are looking for space just in time to replace the waning influence of government stimulus. For instance, businesses that can access low interest rates are in a particularly enviable position. The evidence is demonstrated by a few stellar deals that were purchased by a few brave souls who struck when no one else could. Now that the great fear has receded, we are left with a bad market instead of a catastrophic one. Buyers and Tenants are coming out of their shell to see if they can find bargains and re-launch business plans.

Up to this point in the Great Recession, property had to be priced less than either side imagined. This logic will continue, but as business emerges from hibernation, the sentiment will change from price to quality and functionality. There is no doubt this will take time and one sign will be if demand strengthens through the Holiday Season. Another sign is when I get together with my broker friends and we have deals to discuss unlike in 2009. I'll report back if these conversations continue.
Using the abyss as a reference point does not make for a very balanced real estate market. But now that companies can make business decisions without the fear of being wiped out, we are inching back to practical business outcomes. But don't let me lead you too far astray. Painfully slow growth still means long vacancy times, very marginal business expansion, and continued disappointments. The big unknown, and a common refrain from clients, is what type of additional government action could either derail or improve a creeping recovery. Midterm elections will be one sign, but plan old leasing activity will be the best indicator.
Trust and Contracts
One lesson from the Great Recession is the importance of trust and relationships. It became clear who would stand by you in troubled times. It could be Lender and Borrower, or Investor and Developer, but Landlord and Tenant is the most familiar. While all these relationships are contractual, weak business conditions made them personal. Rent relief was one example that demonstrated mutual reliance. Landlords would forgo rent increases or lower contracted rents in exchange for term extensions. This provided lower tenant occupancy costs, but also gave landlords better leverage with their lenders. I was a party to a few negotiations when the tenant needed help because of financial difficulties. To their word, the tenants recovered and resumed paying like clockwork. Needless to say, tenants who are perennially late or careless never receive this benefit.
Strangely, many Landlords who could not provide this relief have been unfairly tarnished. Even though these Landlords simply abided by the contact many tenants felt betrayed. Tenants don't realize that property owners have investor and loan obligations that don't allow forbearance. Still, on more than one occasion I've had tenants make leasing judgments based on the owner's flexibility during the crisis. Expense pass-throughs, capital replacements, and wear and tear are also areas where tenants felt misled, but are also provisions that are not well understood, explained, or negotiated.
In fewer and fewer circumstances, there is a property owner who has the power to drive down, meet the tenant in person, listen to the grievance and make a handshake decision on the spot. Too often the norm is unreturned phone calls, letter writing sagas, and poor committee decision making. While the intention is good, many larger landlords are not structured to deal with tenant financial calamities. Principals who have established trust during the negotiation and occupancy stages are more apt to help each other. Relationships solely based on the contract will lack the personal flexibility in crisis and can damage both sides equally.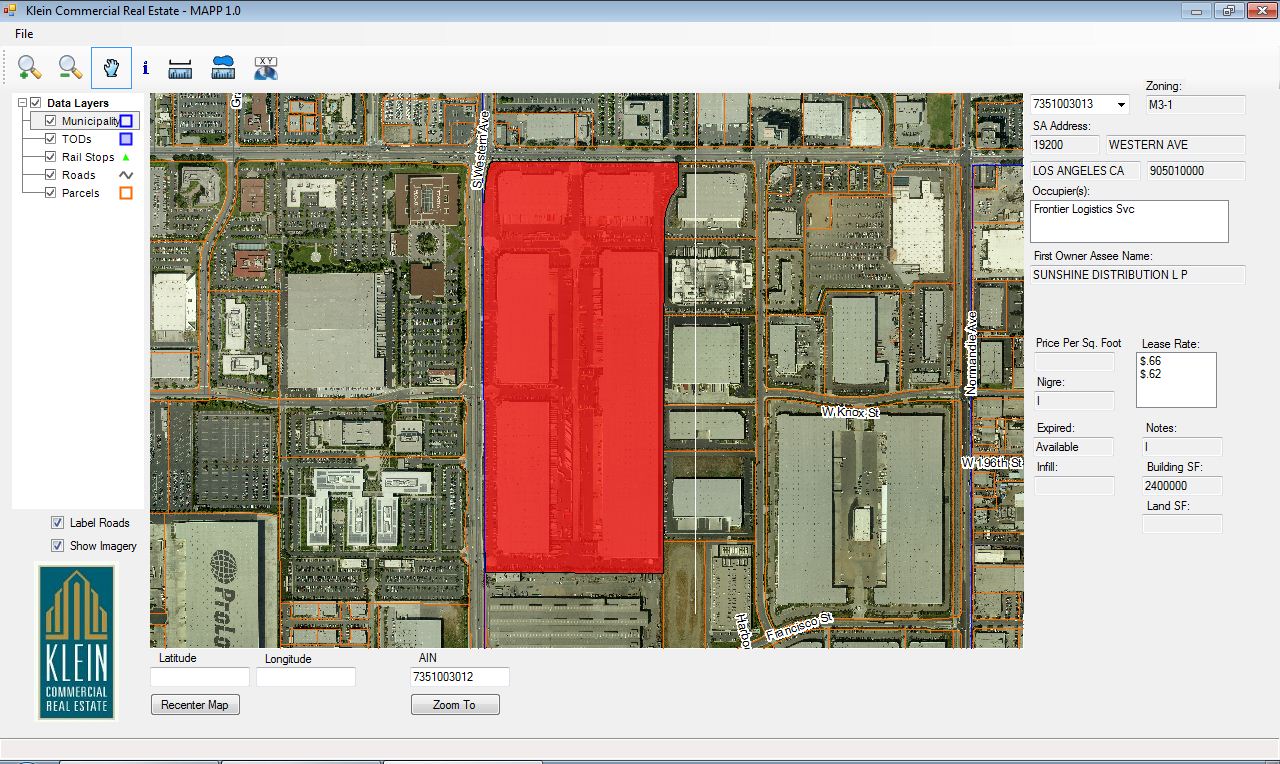 MAPP 1.0 PROJECT
We are just finishing our first version of the Map APP ("MAPP"). It's a mapping program designed to give a spatial view of Los Angeles County commercial real estate with a focus on industrial property and infill land. MAPP combines aerial photos, parcel maps, zoning, and our personal tenant and owner data. Google Maps is incorporated for its search function. Visually, it looks like the GIS programs that many larger cities have to catalog their land use. In addition, MAPP works on a County level basis and it can be paired with different databases that have special attributes. It works particularly well for those who hunt for commercial corners, developable land, or off market buildings, to name a few examples. Because MAPP includes tenant data, it's helpful to identify prospects, by size, use, or location, for empty buildings.
Unlike the ZIMAS portal at LA City, or the corresponding GIS-NET program at LA County, MAPP has full ownership records, the ability to generate mailing and contact lists, and to identify properties with special characteristics, en masse. For instance, we can identify all development sites within 500' of a metro stop, properties located in special economic assistance areas, or industrial properties served by rail lines. Available and potentially available properties can be viewed for an armchair tour. MAPP will write back to the database so as you traverse the County it will record properties that are visually identified.
We will be using MAPP 1.0 for customer assignments and showing the program on WebEx conferences by mid October. Because of vendor agreements, use of the program will be limited to clients and specific projects. MAPP will cover a lot of ground and provide fairly complete information quickly. The database is customizable to specific client needs and processes. By incorporating programmers, mapping technology, and open source software we can begin to adapt to a post recession environment. One goal is to locate and evaluate opportunities in a mobile and connected world. The other goal is make customers better at what they do.
Recent Deals
3 Acre Land Sale in Huntington Park.
2 Acre Truck Yard Lease in Gardena.
50,000 Square Foot Lease in Carson.
7,500 Square Foot Lease in Gardena.
New Listing at 14710 Maple Avenue – 50,000 SF of Ideal Manufacturing with Large Yard
2 Units Remaining – Best Small Distribution, Gardena – 7350 SF and 8650 SF
5 Acres for Sale on Los Angeles Avenue, Simi Valley, CA – 100% Location.
1.6 Acres Available for Free at Wilmington, NC Airport.
Thanks for Subscribing,
Jim Klein, SIOR
310-451-8121
jimklein@kleincom.com