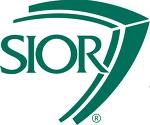 SIOR held their world conference this past weekend in Toronto and for those who could not attend, here's a brief recap.
Firstly, on the way into town, signs of a bullish development cycle are evident throughout Toronto. Large building cranes and skyscraper development sites are in abundance. I was told the Canadian government regulates construction loans by monitoring pre-sales and investor/user purchases carefully and balances risk with developer capital ratios. Supposedly this type of regulation prevents my natural scepticism to the visual signs of overbuilding that has now become so obvious in the U.S.
In contrast to the skyline, the tone at the SIOR convention was a bit more dour. No one had very good news to report and many agreed that we are witnessing the worst real estate market of our lifetimes. Attendance while substantially down, was still filled with 500 or so broker/developers/owners that regards SIOR as the single best deal-making organization of its kind in the industrial and office arena. Many attendees continue to see great financial rewards directly attributed to SIOR peers they have befriended over the years. In keeping with SIOR's international expansion goals, more than twenty countries were represented.
The programs I attended reflected the theme of dealing in a poor economy with an emphasis on defensive business practices. For instance, Michael Meyer from DLA Piper LLP led the panel, "Protecting the Tenant and Broker During Economic Turmoil". He was joined by Dennis Hearst of Cushman & Wakefield, Dennis Upshaw from the Irvine Company, and Geoff Howell, also of DLA Piper. Time was spent examining funding tenant improvements, commissions, and building operations when the Landlord runs out of money or enters foreclosure. Tenants can secure protection by negotiating offset and self-help provisions in the Lease and the Subordination and Non Disturbance Agreement with the Lender. The panel also encouraged conducting financial due diligence on the Landlord by examining title records or examining a Trepp report. Finally precise language was provided to insert into Intent Letters to speed and strengthen negotiations.
Paul Little and Mel Souza from Panattoni explained the difficulties and opportunities in their panel entitled, "Development and Construction Strategies in a Down Market". The obvious lack of financing and tenant activity has handicapped the development business. Construction costs, both in materials and labor, have fallen. In many cases land prices have negative values in relation to building prices. Fee development especially in the area of entitlements can have lasting positive consequences once user demand returns. Many municipalities are active land sellers in order to fund city services. Build-to-Suits may also be appropriate in certain circumstances and especially when the tenant has a mission to operate in a LEED certified building since so few exist on a spec basis. Overall, construction and development have diminished expectations for the time being.
In the Investment Specialty Practice Board, fellow SIORs, Mark Goode, Lance Ross, George Cibula, and Charles Klatskin analyzed the very prevalent trend of "Blend and Extend". Each played a different role highlighting the case when an existing tenant needs to reduce their rent in order to remain in the building. Landlords will often agree to a lower rent if the tenant will extend their lease term. This provides a lower occupancy cost for the tenant while giving the Landlord the ammunition to extend their loan. Variations of this concept were also reviewed. For example, obtaining a personal guarantee from the tenant on the rent reduction portion in case they don't survive the extension period.
In the ProLogis Speaker Series, Joshua Cooper Ramo addressed issues from his new book, The Age of the Unthinkable. In what was one of the best keynotes of recent memory, Ramo used examples from Foreign Policy, music mashups, and contrasting perspectives of the Chinese mind to demonstrate the new ways of thinking and acting that will be critical to the years ahead. In a different keynote address, Marci Rossell explained the financial crisis of the past two years and offered a bit of optimism that exports will begin to lead the US economy out of recession.
Overall there were about twenty five different sessions. Program details and handouts should be available on the SIOR web site. Just as at every SIOR conference, the most important part is shared in the hallways and at the dinners. Developers offer a personal explanation for their strategies of the year to come. Fellow brokers talk with each other about ways they are surviving and even striving. Leads and views are exchanged by those who make the market. For those in the industrial and office real estate business, this and every other SIOR conference is an essential meeting place.